Ever tried opening a safe or a cabinet that takes a hard time to budge? Or ever experienced wondering what goes into your Mom's locked chest of jewelries? Oh, how you must have loved to feel those shiny brooches and charms! Toddler toys keys and locks are part and parcel of everyone's childhood fare.
The curiosity and wonder are enough to give a little child wondrous glee of discovery. Thus, it is only fitting to find the best toddler toys with keys and locks to satisfy such thirst for discovery. More than the fun, these toys recommended by NewMomStuff also help develop a young child's fine motor skills. When thinking of buying one, these items come highly recommended.
Lets start with the toddler toys keys and locks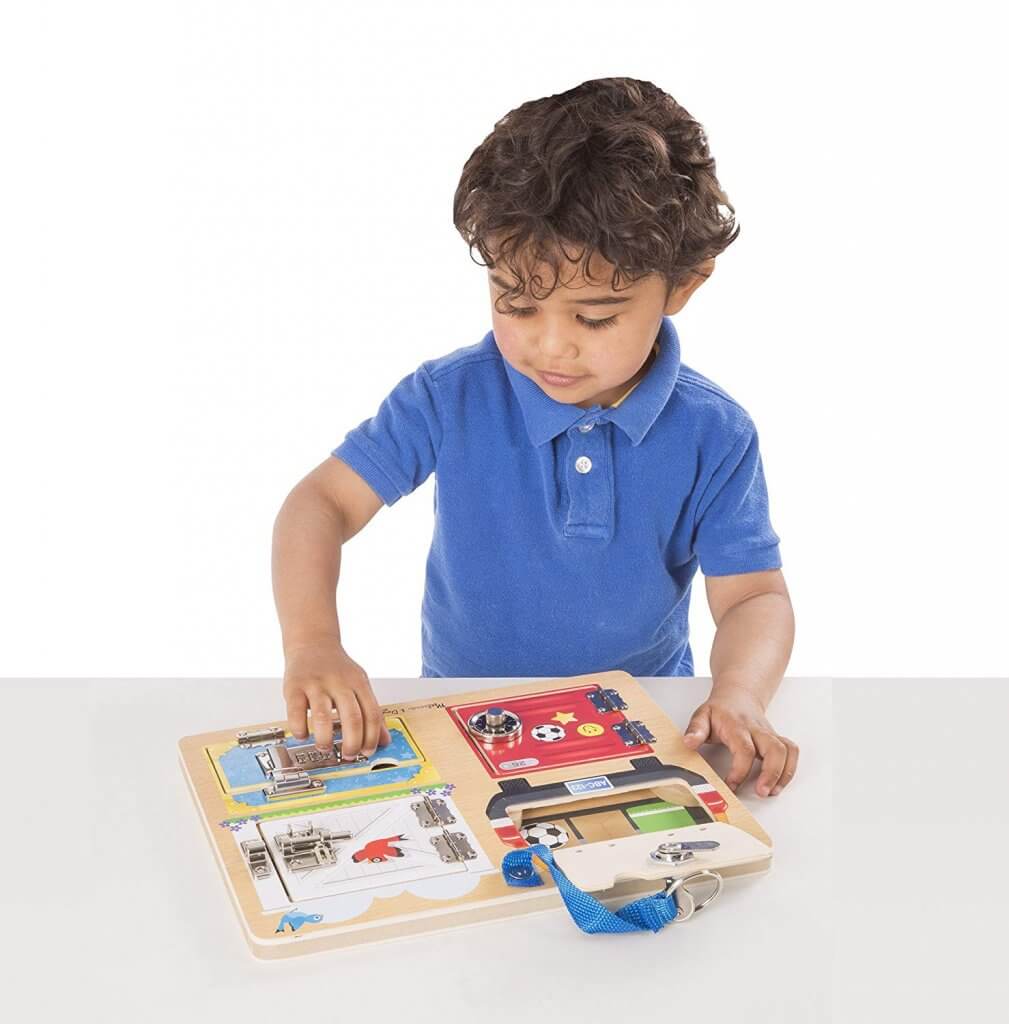 One of the topnotch makers of young children's educational toys, Melissa & Doug continue to be much-revered in the market today. The brand's style is classic yet effective and have safety as a main priority to ensure that a child learns up to the best of his ability while growing up. This makes the Locks and Latches Board Wooden Educational Toy then, perfect for developing a child's sensory-motor skills, hand-eye coordination, problem solving and logical or spatial thinking.
With this toy set, a child can unlatch, unlock, and open hinged panels to gawk at the astounding wonders hidden underneath. This also allows them to learn colors, numbers, shapes and the likes. With such intriguing artwork hidden underneath, a child's curiosity can be heightened allowing him or her to explore more on the senses and discover things with glee. Give your cutiepie's inquisitive mind a bump to the right direction by getting it from here.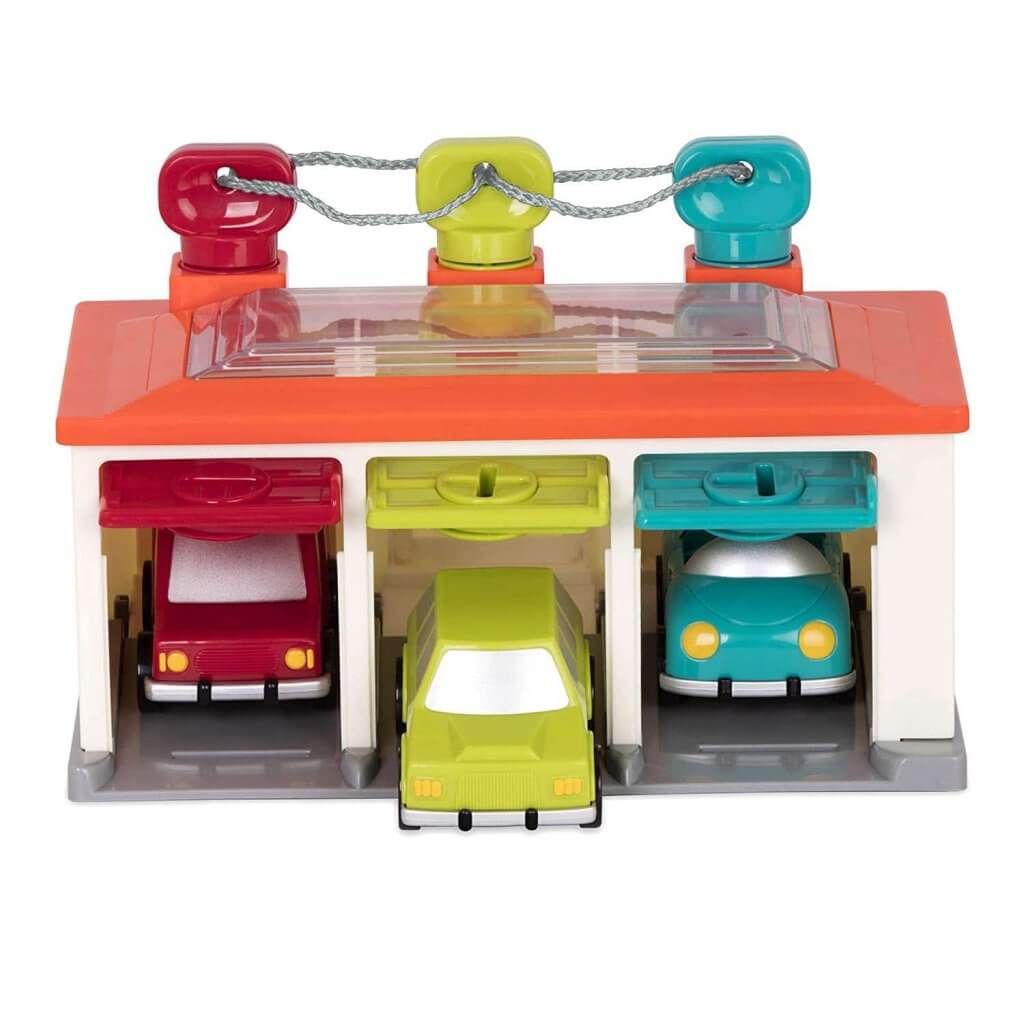 What more can be more exciting to play with than a garage full of cars! Such is the delight that the Battat – 3 Car Garage – Shape Sorting Toy Garage bring to toddlers from age 2 and up. Coming with a set of 3 keys, a child can help enhance his/her fine motor skills, hand-eye coordination and logical thinking by opening up each and revealing a car parked inside.
Aside from the multi-colored garaged and keys, the cars inside also come in different colors allowing a child to expound his/her color and number recognition skills. The toy also doubles as a shape sorter and features fun and interactive push-button play to enjoy. Definitely, this is one toy that makes imaginative play more fun and enjoyable! To get one for your own child, click here.
Without a doubt, these toddler toys keys and locks above are awesome finds! Not only are they loads of fun to lock then, open, it can also help enhance a child's fine motor skills making tasks like writing, tying shoelace, grasping utensils, using scissors, and other key tasks easier to handle.
They provide excellent activity for a child to develop dexterity and flexibility of hand use. Most importantly, it allows them to develop logical/spatial thinking and a sense of discipline.