Looking for budget-friendly and creative gifts for your toddler this holiday season? Why not make them yourself? DIY Christmas gifts not only save money but also add a personal touch to your gift-giving. In this article, we'll introduce you to a variety of handmade gift ideas that are easy and fun to make, perfect for your little one's Christmas celebration.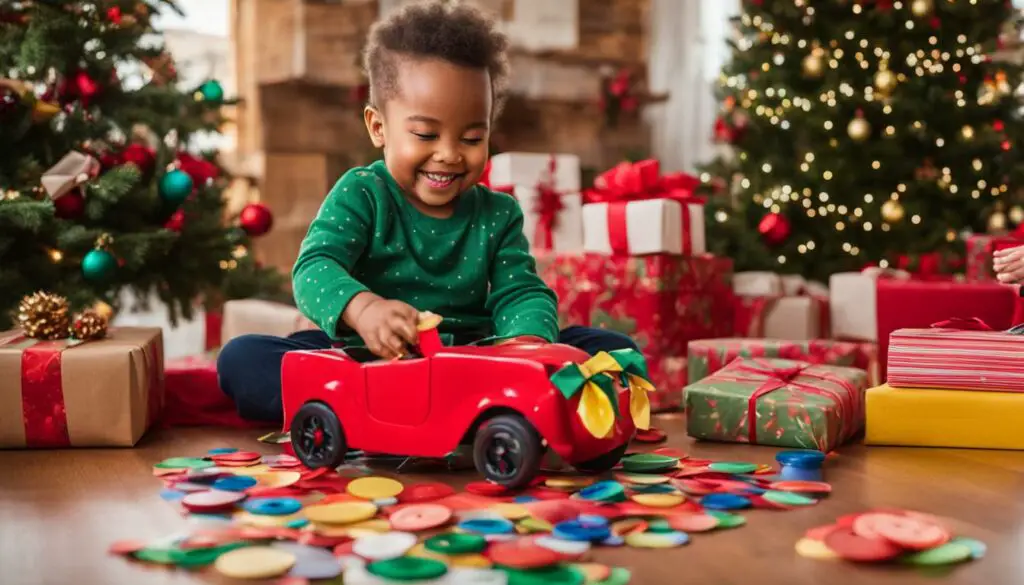 Key Takeaways
DIY gifts are budget-friendly and add a personal touch.
Making gifts can be a fun activity for you and your toddler.
Handmade gifts are creative and unique.
DIY gifts promote sustainability by reducing waste.
You don't have to be a crafting expert to make these gifts!
Sensory Play Gifts for Toddlers
Are you looking for DIY Christmas gift ideas for your toddler that promote their sensory development? Look no further than these creative and budget-friendly ideas for sensory play gifts!
Sensory Bottles
Create a mesmerizing sensory experience with DIY sensory bottles. Fill empty plastic bottles with water, food coloring, glitter, and small objects (such as beads, buttons, or pipe cleaners) that will float or sink. Seal the cap with hot glue and let your toddler shake and explore the mesmerizing colors and textures.
Sensory Bins
Get messy with sensory bins! Fill a shallow plastic container or sand table with sensory materials such as dried beans, rice, or pasta, and add scoops, cups, and spoons for your toddler to explore and manipulate. Switch up the contents for endless possibilities of tactile play.
Felt Boards
Encourage your toddler's creativity with a DIY felt board. Cut out shapes and objects from felt and let your child use their imagination to create scenes and stories on the board. This tactile activity promotes fine motor skills and imaginative play.
Sensory Play Dough
Add sensory elements to classic playdough by mixing in different scents (such as lavender or peppermint extract) or textures (such as sand or glitter). Your child will love squishing and rolling the playdough while exploring new sensory experiences.
DIY Texture Boards
Create a DIY texture board by gluing different materials (such as faux fur, sandpaper, and bubble wrap) onto a sturdy cardboard or wood board. Your toddler can explore and compare the different textures, promoting tactile development and sensory awareness.
These sensory play gifts are not only fun and creative but also promote your toddler's sensory development. Try out a few of these DIY ideas this Christmas season and watch your child's imagination and curiosity grow!
Fine Motor Skills Gifts for Toddlers
Enhance your toddler's fine motor skills with creative and engaging DIY Christmas gifts. From threading activities to sorting games, these ideas will help your child develop their hand-eye coordination and dexterity.
Threading Activities
Threading activities are a great way to develop your toddler's fine motor skills. They provide opportunities for your child to practice hand-eye coordination, bilateral coordination, and visual perceptual skills.
You can create your own threading toys at home using materials such as pipe cleaners, straws, and shoelaces. Cut the pipe cleaners or straws into small pieces and let your toddler thread them onto a shoelace or string.
Another fun threading activity is to create a felt busy board with different shapes and colors. Cut out various shapes and punch holes in them. Provide your child with a shoelace or string and let them thread the shapes onto it.
Sorting Games
Sorting games are another great way to develop your toddler's fine motor skills. They promote visual discrimination, matching skills, and hand-eye coordination.
You can create your own sorting games using materials such as pom poms, beads, and buttons. Provide your child with different colored bowls or cups and let them sort the items by color or size.
Another fun sorting game is to create a homemade shape sorter using a cardboard box and different shaped blocks. Cut holes in the box and provide your child with the blocks. Let them match the blocks to the corresponding holes.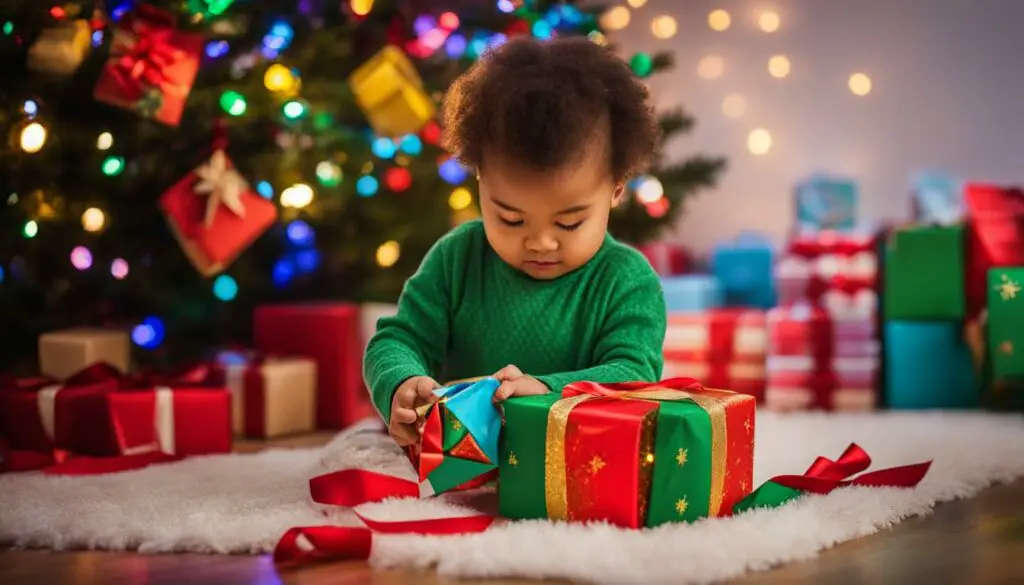 Playdough and Clay
Playdough and clay are great materials for developing your toddler's fine motor skills. They allow your child to explore different textures, shapes, and colors while also working on their hand strength and dexterity.
You can create your own playdough at home using flour, salt, water, and food coloring. Provide your child with different tools such as cookie cutters, rolling pins, and plastic knives to create different shapes and designs.
Another fun idea is to create a clay garden. Provide your child with a small pot, soil, and various clay shapes such as flowers, animals, and insects. Let them create their own garden by planting the clay shapes in the soil.
These DIY Christmas gifts will not only provide your toddler with hours of entertainment but also promote their fine motor skills and overall development. Get creative and have fun this holiday season!
Imaginative Play Gifts for Toddlers
Ignite your toddler's imagination with these DIY imaginative play gifts. From dress-up costumes to DIY play kitchens, these ideas will encourage pretend play and spark your child's creativity.
Dress-Up Costumes
Let your toddler's imagination run wild with DIY dress-up costumes. Using materials like felt, fabric, and cardboard, you can create costumes for your little one to transform into their favorite characters. Whether they want to be a superhero, princess, or firefighter, these costumes will provide hours of imaginative play.
DIY Play Kitchen
Transform an old nightstand or cabinet into a DIY play kitchen. With a little paint, some craft supplies, and a touch of creativity, your toddler can have their own kitchen to cook up imaginative meals. Add some play food and utensils to complete the experience.
Puppet Theater
Built a puppet theater with cardboard boxes or PVC pipes and let your toddler's creativity shine. They can put on puppet shows and act out their favorite stories, all while developing their communication and storytelling skills.
DIY Playhouse
Create a backyard hideaway with a DIY playhouse. Using simple materials like pallets and plywood, you can build a miniature house for your toddler to play in. Add some cushions and a cozy blanket to complete the space.
Encourage your toddler's imagination and creativity with these DIY imaginative play gifts. By providing them with an outlet for their imagination, you'll be promoting their mental and emotional development in a fun and engaging way.
Learning Gifts for Toddlers
Make learning fun this holiday season with these DIY educational gifts for your toddler. Here are some creative ideas to engage your child in hands-on learning experiences while having fun:
Alphabet Puzzle: Create a customized puzzle using cardboard or foam sheets. Cut out each letter of the alphabet and have your child match the letters to the corresponding pictures.
Sensory Alphabet Cards: Use textured materials like sandpaper or felt to create alphabet cards. Your child can trace the letters with their fingers while also learning the alphabet.
DIY Shape Sorter: Make a shape sorting game using a cardboard box and various shapes. Your child can practice identifying and matching shapes while also developing their fine motor skills.
Counting Cards: Create counting cards using popsicle sticks and glue. Write a number on each stick and have your child count out the corresponding number of small toys like pom poms or beads.
Table: Comparing Learning Gifts for Toddlers
| | Alphabet Puzzle | Sensory Alphabet Cards | DIY Shape Sorter | Counting Cards |
| --- | --- | --- | --- | --- |
| Skills Developed | Letter Recognition, Problem Solving | Sensory Development, Letter Recognition | Shape Recognition, Fine Motor Skills | Number Recognition, Counting |
| Required Materials | Cardboard, Foam Sheets | Textured Materials, Glue | Cardboard, Various Shapes | Popsicle Sticks, Glue |
| Difficulty Level | Easy | Intermediate | Intermediate | Intermediate |
Get creative and customize these learning gifts to suit your child's interests and abilities. You'll be amazed at how much fun learning can be!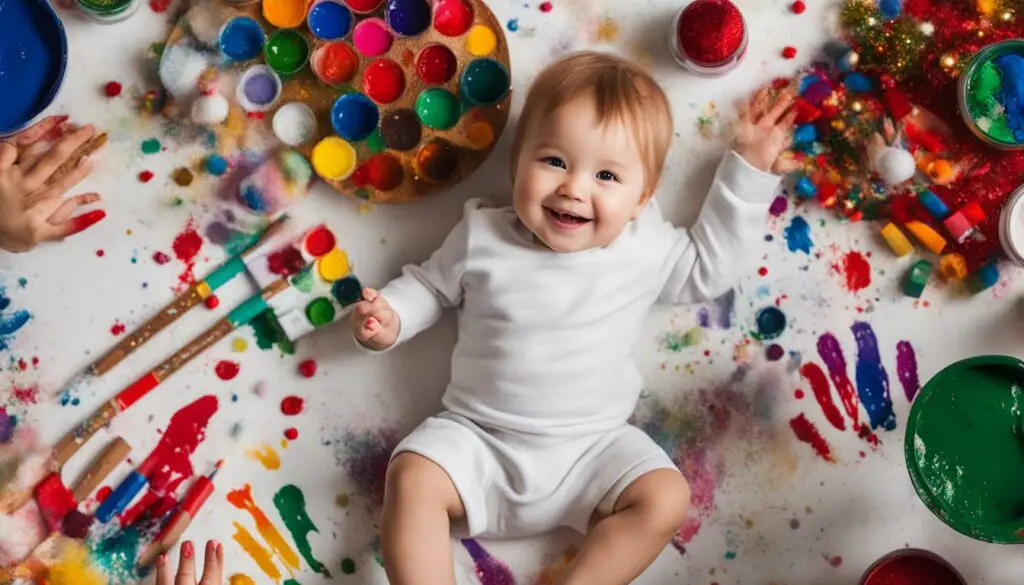 These DIY Parent-Child Bonding Gifts are a great way to create lasting memories with your toddler this holiday season. Choose the idea that resonates with you and your child the most, and get ready for some quality time together.
Craft Activity Gifts for Toddlers
Your toddler loves to create and explore, so why not give them a gift that encourages their creativity? These DIY craft activity gifts are perfect for the holiday season and will provide hours of fun for your little one.
| DIY Craft Activity Gifts | Description |
| --- | --- |
| Homemade Playdough Kit | Make your own playdough at home with this easy kit. It includes all the ingredients and tools your toddler needs to create their own masterpieces. |
| DIY Painting Kit | Let your toddler's imagination run wild with a DIY painting kit. Include a canvas, paintbrushes, and paints for a fun and messy art experience. |
| DIY Musical Instruments | Encourage your toddler's love of music with DIY musical instruments. From shakers to drums, these instruments are easy to make and fun to play. |
| Homemade Bead Set | Help your toddler develop their fine motor skills with a homemade bead set. Stringing beads is a fun and engaging activity that will keep your little one entertained for hours. |
These craft activity gifts are not only fun but also promote your toddler's development. From hand-eye coordination to fine motor skills, these hands-on activities are a great way to keep your child engaged and learning.
Don't forget to take pictures of your toddler's creations to commemorate their artistic talents! They will love to look back on their creations and remember the fun times they had creating them.
Get your toddler excited about the holiday season with these creative DIY craft activity gifts. They are budget-friendly and provide endless opportunities for fun and learning. Your little one will love spending time creating and exploring with these thoughtful gifts.
Developmental Gifts for Toddlers
As your toddler grows and learns, it's important to provide them with gifts that support their overall development. These DIY gifts are not only budget-friendly but also offer opportunities for creativity and learning.
DIY Busy Board
A DIY busy board is a great way to keep your toddler engaged and promote their cognitive and motor skills. You can make one using a variety of materials, including locks, latches, and switches. Simply attach them to a board or piece of wood and watch your little one learn and explore.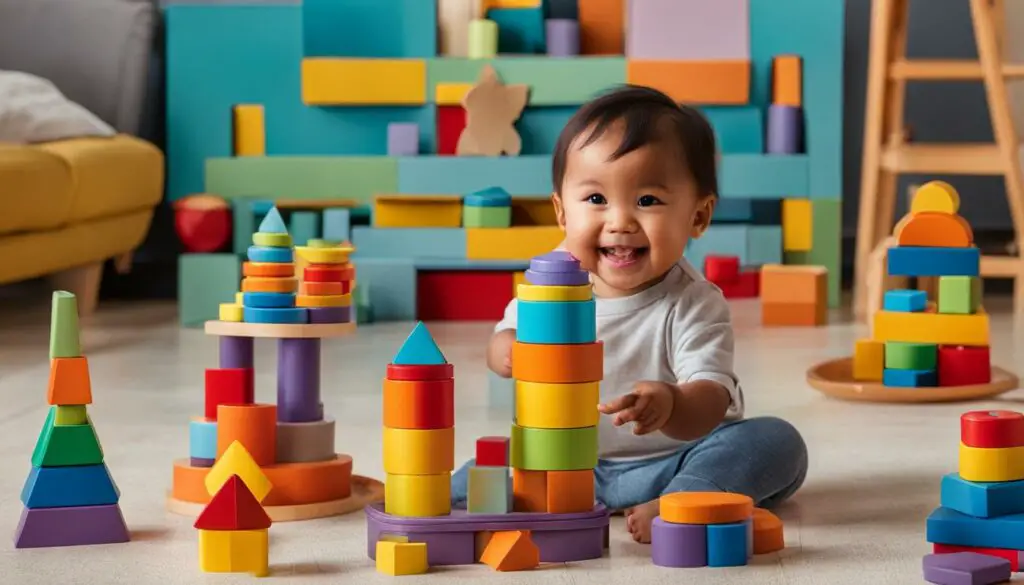 Homemade Shape Sorter
A homemade shape sorter is another fun and educational gift for toddlers. You can make one using cardboard boxes and cut out various shapes. Encourage your child to match the shapes to the corresponding holes, promoting their shape recognition and hand-eye coordination.
DIY Sensory Bottles
Sensory bottles are a great way to engage your toddler's senses and promote their cognitive development. Fill a clear plastic bottle with glitter, beads, or other small objects and seal it shut. Your child will love shaking and exploring the different objects inside.
These DIY gifts for toddlers are sure to provide hours of fun and learning. Get creative and make something special for your little one this holiday season.
Conclusion
Get creative this holiday season and make DIY Christmas gifts for your toddler. These handmade gifts are creative, budget-friendly, and perfect for toddlers. From sensory play gifts to imaginative play gifts, there are numerous ideas to choose from. Additionally, these DIY gifts provide opportunities for learning, development, and parent-child bonding.
Choose the ideas that resonate with you and have a magical holiday season with your little one. Remember, the best gifts come from the heart and are made with love. Happy DIY-ing!
You may also like to check :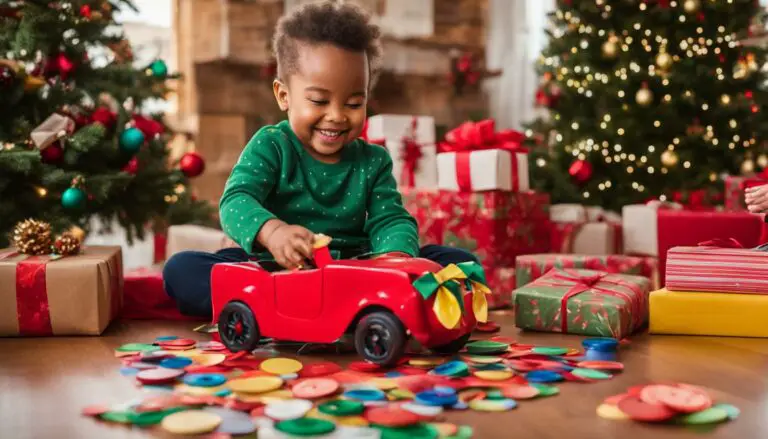 Looking for budget-friendly and creative gifts for your toddler this holiday season? Why not make them yourself? DIY Christmas gifts …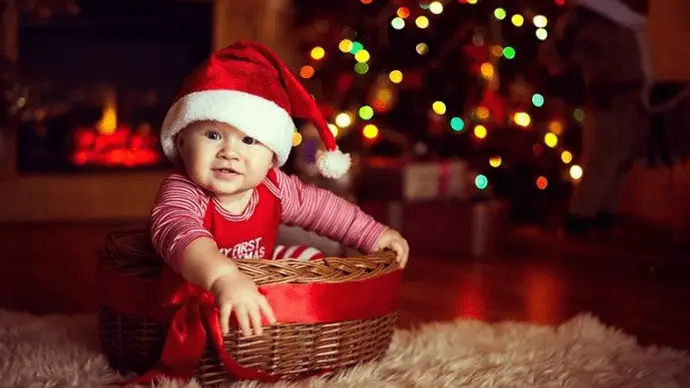 The festive season is almost around the corner and you are yet to zero in on the gift to buy …