While a baby monitor's benefits cannot be contested, the number of brands offering the "best" products in the market can be overwhelming. There are, however, some brands that come highly recommended than the rest. To get you started, we have handpicked two of the most widely used products in the market this 2017.  If you want to know straight away the
best baby monitor for 2017
we recommend without going to the details here's the one: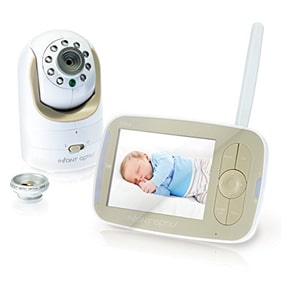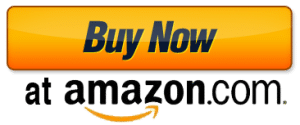 Safety is no joke when it comes to your baby. You can
read the customer feedbacks on Amazon
for the best dual baby monitor. However, if you want the detail review of the features and benefits of the 2 best monitor we have found and why we chose them read on.
Top Pick
One of Amazon's top-selling and considered by many new parents as the best dual baby monitor 2017 is the DXR-8 from Infant Optics, as per
feedback
from actual users. The first-ever baby monitor to feature the interchangeable lens technology, it makes monitoring even much easier and clearer with its slim 3.5-inch colored-display LCD that delivers crystal-clear images without any unwanted texture or grains of how one's baby is doing in real time.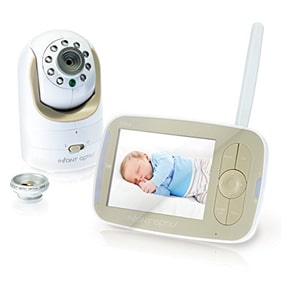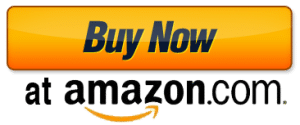 Other important features of the Infant Optics DXR-8 portable video baby monitor are:
Plug-and-play set-up
Delay-free video
Fully-secured 2.4GHz FHSS Wireless transmission
10hrs power-saving mode / 6hrs constantly-on screen time
Color display without pixelated or grainy textures
Remote pan/tilt or zoom
Invisible IR night vision
Sound activated LEDs
Audio playback
Two-way talk
Toggle beeping alarm
Temperature tracking display
Scan mode (add-on camera needed-- see below)
Can expand up to 4 add-on cameras
Each box of the
Infant Optics DXR-8 Portable Video Baby Monitor
comes with a normal lens that captures vividly clear moving images within mid-range coverage. Additionally, an optical zoom lens is also provided to give you perfectly close-up view of your baby as he or she sleeps. If you want 170-deg panoramic view, however, a wide angle lens can also be bought to best guard an active baby or toddler as well as those with special needs. Check out Amazon For the latest price and discount perks.
You can also monitor multiple rooms or children with the
Infant Optics DXR-8 Portable Video Baby Monitor
. All you need to do is buy this add-on camera unit (see below).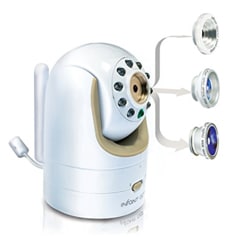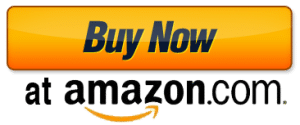 You can
add up to 3 of this add-on camera
to fully secure all rooms in the house. Kindly take note that this add-on camera unit does not include both optical zoom lens and wide-angle lens. It's normal lens inclusion, however, gives you the freedom to scan a room or rooms every 10 seconds when paired with the DXR-8 channel monitor.
If you want something more affordable, check…
Budget Friendly dual Baby Monitor for 2017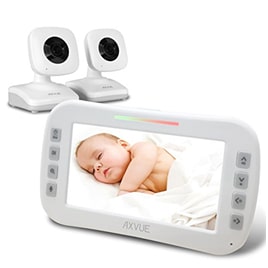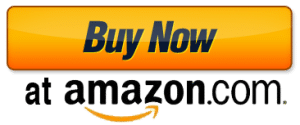 When thinking of buying something more affordable, the
AXVUE E612 Video Baby Monitor
is an excellent choice. While it may have less features than the leading brand mentioned above, it provides the best value for your hard-earned money with the following features:
Wide 4.3-inch TFT-LCD screen
2.4GHz digital wireless technology
2 cameras included (with IR night vision)
Long-range capture at 800 feet
8 hours standby time
Color sound-activated lights
2-way communication (monitor or camera)
2x zoom-in capabilities
Power-saving video on/off
Sound alert on low battery
Sound alert when out-of-range
Kick-stand on LCD screen
With just a fraction of the cost of the top-selling brands out there, the
AXVUE E612 Video Baby Monitor
provides almost the same level of security, comfort and convenience to parents who may have been cash-strapped.
Check out the reviews and feedback from various users on Amazon
have continually hailed this item with "thumbs up" and "five stars".
So which one should you buy?
Without a doubt, nothing will keep protective and loving parents from finding ways to ensure the security and comfort of their children. These two choices for the best dual baby monitor 2017.  Get
Infant Optics DXR-8 Portable Video Baby Monitor
(with
add-on camera option
) if you have the budget. Else if you are looking for a cheaper option
AXVUE E612 Video Baby Monitor
– also covers most of the things you need to keep your child or children secured.
Picking the right one, however, is all about personal preference and, of course, your budget. Whichever item you pick, it is also important to note that, with any of these portable video baby monitor, the sleep you save could be your own.
Summary
Reviewer
Review Date
Reviewed Item
Infant Optics DXR-8 Portable Video Baby Monitor
Author Rating
Incoming search terms: