(Last Updated On: February 15, 2018)
Christmas is just round the corner. By now, you might have calculated how much you are going to spend on gifts, vouchers, gift wrappers and for those perfunctory greeting cards. You might even be thinking of making that list tonight and plan to do some window shopping anytime soon. But do you know that there are so many promising items online which can save you both time and money—and effort, too? This is even more so when you have a new-mom friend who deserves such extra special attention. To get your gift-giving juices going, we have compiled the top 7 no-fail 2015 Christmas gift idea for new mom and baby.
Now, let's start with something simple yet adorable…
1.  Gift for New Mom – Sweet Mommy Poem From Daughter in Double Frame – Add Photo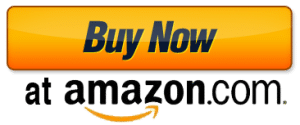 Want something nostalgic? Oozing with warmth and tenderness? Why not go for this Sweet Mommy Poem From Daughter in Double Frame. As a Dad, you can ditch the whole creative jungle thing with your pre-K son or daughter and simply have this picture-cum-poem frame. Simply ask him or her to find their cutest baby picture with Mom and place it on the right frame.
Made from brushed silver metal frames with crystal-clear glass fronts and black velour covering, this will make a great tabletop display in the living room or on Mom's bedside table to remind her how much she's loved and remembered. Check out
Amazon
why this is considered a weepie (of joy, of course!) by many moms.
Now for that monthly baby thing…
2.  Zoe Hopkins Baby Monthly Stickers Necktie and Frame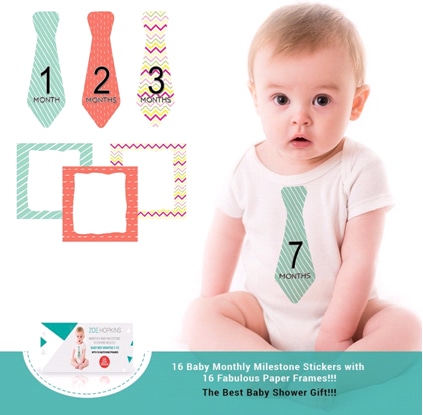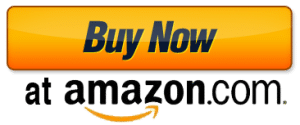 Want a gift that lasts a lifetime? Well, look no further. The Zoe Hopkins Baby Monthly Stickers Necktie and Frame can help create a memento that will encapsulate a baby's milestone for more than a year. This would make a great baby shower gift for new moms or as a 2015 Christmas gift idea for new mom and baby.
This water-resistant scratch-free and tear-proof sticker set can easily be placed on baby's onesie as he or she celebrates a month-sary. After the photo-op simply detach the sticker and include it on a scrapbook or photo album. Of course, the focal photo can be encased with the included sticker-frame for that consistent styling feel. Basically, this makes a mom's work in recording and documenting baby's milestones more memorable and artistic.
Oh, did I mention that this item is limited? So, what are you waiting for?
Grab one
from Amazon today!
Now, for something hygienic…
3.  100% Pure Cotton Waterproof Baby Bibs With Snaps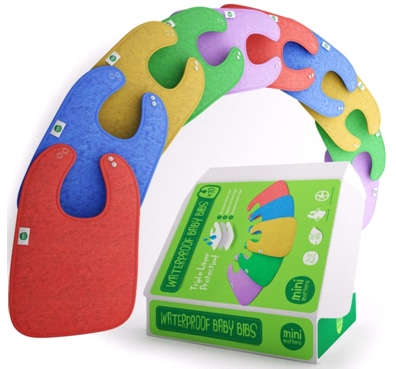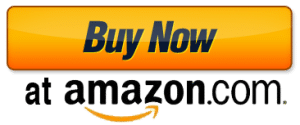 Aside from diaper changes, many Moms (as well as Dads) are in dilemma at feeding times. Which makes these 100% Pure Cotton Waterproof Bibs a great Christmas gift idea. Made with triple layer protection, the bibs' outer layers are made of super-absorbent cotton fabric complemented with an inner waterproof system that keep baby clean, dry and rash-free. It also has adjustable snaps allowing it to fit babies longer.
Each pack comes with 10 waterproof bibs with different color variations perfectly selected to help hide stains—and fits both boys and girls. All bibs are reversible and come in an eco-friendly packaging new parents would truly love.
Order from Amazon
today and enjoy hefty discount!
For some loving…
4.  Our Name Is Mud New Mom 'Baby Momma' and New Dad 'Baby Maker' Mugs by Lorrie Veasey, Set of 2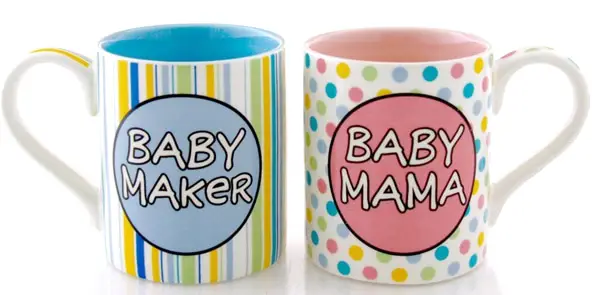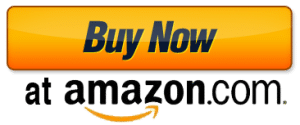 Make coffee or hot chocolate drinking a fun and creative endeavor for new moms and dads with this durable Our Name is Mud Mom-Dad Mug Set by Lorrie Veasey. A prolific artist and designer, the Our Name is Mud founder crafted this specially made mug set that aims to celebrate a couple's first foray into parenthood.
Witty and adorably designed with refreshing colors, this high-fired ceramic mug set is dishwasher and microwave safe. It can be used as either a kitchen must-have or a decorative element. Our Name is Mud is known for their fun, funky and functional designs. Feel free to order a set from
Amazon
today to enjoy discounts.
Next is simply just-for-Dad…
5.  New Parent Survival Kit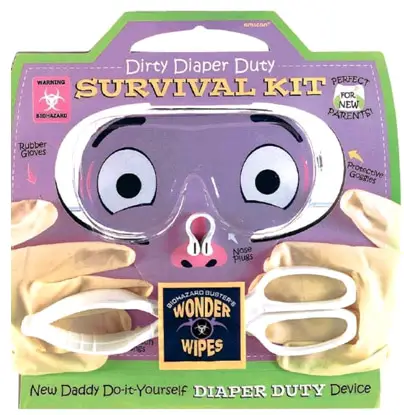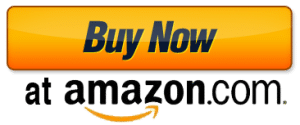 If there is one thing that new dads have a hard time doing, it's diaper change. Well, you can't blame the poor man from not feeling icky with all those gooey stuff infants love squirting to their nappies. To make it through, this New Parent Survival Kit would truly make a thoughtful gift.
The package includes rubber gloves, nose plugs, wonder wipes and protective goggles. Of course, the perfunctory no-touch tongs should not be forgotten. Definitely, this one holds all the essential stuff that Dads will love. No wonder this is a big hit with most new dads. You can check out awesome reviews about this fun product
HERE
—and if you want to order one, simply
move on
and add one to your cart.
Don't forget the little guy…
6. Baby Aspen "Let the Fin Begin" Blue Terry Shark Robe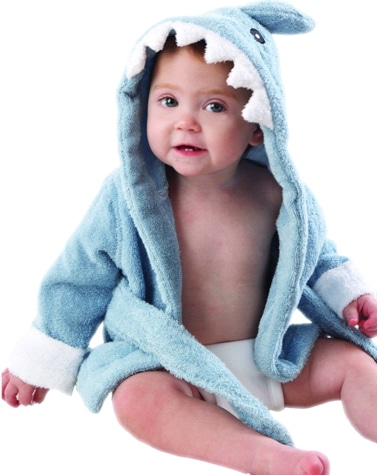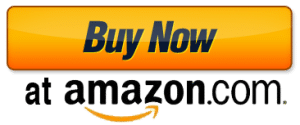 In your haste to give a new Dad or Mom their perfect gift, do not forget to set aside something for the baby as well. We all know how babies love to water thus, this one makes a great 2015 Christmas idea. After a soak in the tub, babies would love the warmth and comfort that a Baby Aspen "Let the Fin Begin" Blue Terry Shark Robe gives.
Made from 100% cotton, this sea-blue super-absorbent terry robe can make a baby feel snug and cozy. Designed with white cuffs, smiling hood, white shark's teeth, dorsal fin accent and applique black eyes as well as two ties in front and shark-tail bottom, this product is truly keen to keep baby securely bundled inside. It is also available in 20 other styles and various sizes to choose from.
A great gift idea, you can also enjoy huge discount if you
order from Amazon
now.
Last but not least…
7.  Johnson's BathTime Essentials Gift Set – Contents May Vary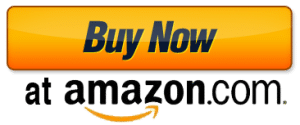 Want to welcome a new baby? Why not get him or her this 7-piece Johnsons & Johnsons Bath Time Essentials? Give a lovely child its first bubble bath experience with this complete set. A single set consists of J&J:
• Baby Head-to-Toe Wash (3 oz)
• Baby Lotion (9 oz)
• Baby Powder Soothing Aloe and Vitamin E (9 oz)
• Baby Shampoo (7 oz)
• Baby Bubble Bath (3 oz)
• Desitin Rapid Relief Diaper Rash Cream (2 oz)
• Safety Swabs (55 count)
This gift item will simply exude your thoughts on how a baby should be cared for. Instead of buying individual pieces, this Amazon set simply gives great value for your money. So,
buy now
and enjoy huge discounts!
Conclusion:
Each of this 7 no-fail 2015 Christmas gift idea for new Mom and Baby—and Dad, too, will definitely make your thoughtfulness count. Showing your love and affection to a new family that you call your own doesn't have to be that tedious. With just a few clicks on Amazon, these gifts can reach friends and loved ones celebrating the joy of parenthood. This Christmas, go the extra mile and give the gift you wish to have.
Summary
Reviewer
Review Date
Reviewed Item
Gift for New Mom – Sweet Mommy Poem From Daughter in Double Frame – Add Photo
Author Rating